So, your school (or just you) has embarked on a new journey around teaching literacy according to the science of reading. You have a terrific phonics approach in place, have sent your teachers (or yourself) off to a professional learning session and are starting to get some traction. Everything seems to be going swimmingly, except that you have some children not making the progress you would like. Why?
One of the reasons could be that not all members of your school community (or classroom team) are rowing the boat in the same direction. Schools often spend large amounts of money training up teachers and school leaders in approaches, but forget to include school support staff, volunteers and parents in that learning.
Consider the situation of 'Sally'. Sally is a 6 year old student in your class. When she is being taught by you she receives the very best. You teach phonics explicitly using a systematic, cumulative approach. You give her decodable texts to read and have ditched the sight word program. Sally takes a little longer to learn things than her peers, but she's getting the gold standard of systematic synthetic phonics. Everything should be on track, right?
When Sally goes to your assistant Mrs Jones for her extra reading practice, she takes her decodable text. She sits down and starts to read. When Sally reaches a word she isn't sure of, Mrs Jones says, "What's the first sound?" Sally tells her /m/. Mrs Jones says, "Now look at the picture. What word starts with /m/ that would make sense?" Sally has a guess at a few words before stumbling on the correct one. "Well done. Great reading Sally" says Mrs Jones.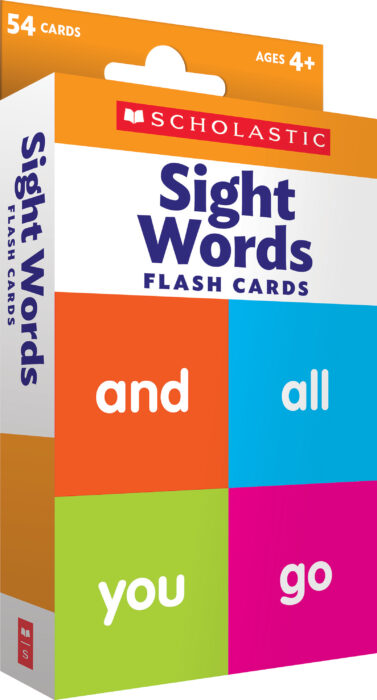 When Sally goes home she gets out her home reader that you have sent. Her Mum is excited to hear Sally read and really enjoys spending time helping her. Sally opens up the book. She reads well until the word that she got stuck on earlier that day. She thinks for a little while, looking at the picture, trying to remember what it was. Mum says the letter names 'm' 'o' 'p'. What does that spell? Sally thinks hard. "Mop" says Mum. "Mop" says Sally. Her Mum tells her she's a good reader, but is a little worried that Sally isn't making the progress she thinks she should. When the book club order form comes home Mum buys Sally the sight word chart, sight word flash cards and 'early phonics readers' in the catalogue. When these things arrive, Mum spends time with Sally every day working through the sight words and readers. But Sally still doesn't make the progress Mum wants to see.
Both Mrs Jones and Mum are well meaning. They know that it is important for children to learn to read well nice and early. But Mrs Jones has been working in your school for 15 years. When she was first a teaching assistant she learned about how to 'cue' children in a range of methods including telling them to get their mouth ready, look at the pictures and skip the word and come back to it later. She is very comfortable with this approach and can do it in her sleep. Miss Jones knows that you have done some other training in a 'new fangled' method of teaching reading. You've tried to have a talk with her about it and have told her that you want the children sounding out words when they are stuck. Truly, when she's reading with the kids she just forgets to get them to sound out. She's actually a little nervous about the sounding out because she can never remember how to say all the sounds right. "It will be fine" she thinks to herself. Her own children learned to read fine the old way, after all.
What Mrs Jones needs at this point is some simple professional learning and the support to learn new methods. It can be hard to shift practice (as we all know!) away from what is familiar to something new. Training, guidance, support and encouragement go a long to way to helping people make the changes that are needed.
For Mum, it's a different story. She doesn't have classroom experience to draw on. She only has what she remembers from when she was at school and what she sees other people doing. The Mums at netball ask her "How many sight words does Sally know? My son knows 300!" Mum thinks she's doing the right thing in buying the sight word kit.
Then, when Mum goes to school on her parent helper day she 'listens to children read'. She uses the same techniques that Miss Jones does because those are the recommendations on the bookmark that came home with the book club order and they are also in the front of the home reading journal that Sally brought home.
It is easy to see from this really common situation how our teaching can be undermined when the rest of our school community is not yet on board with updated approaches. There is no finger pointing in this statement. Mrs Jones and Sally's Mum are caring, thoughtful people who want the very best for Sally. They just haven't been trained in the same way that you have to understand why evidence informed practice is so very important.
When we engage in school improvement work it is crucial that we support all members of the school community to come along on the journey with us. Everyone who will engage with children in learning to read needs to have access to training and support so that children like Sally receive clear messages and consistent teaching. After all, all children deserve to be taught and supported by adults who understand the science of reading.
I am pleased to announce that in Term 3 I will be running two Teach Alongs: Supercharging Your Phonics Teaching (an introduction to the science of reading) and Text Based Learning. You can learn more about these professional learning opportunities and register your interest here. Take care, Jocelyn.
Not subscribed to the No-Nonsense Educator yet? You can do so by entering your details below. No spam – I promise!